Goblin-Jikki
Tester





Posts

: 250


Join date

: 2011-11-27


Age

: 26


Location

: Lafayette, Louisiana


Subject: THe Goblin Sun Nov 27, 2011 2:01 pm

---

Hello, the name's Brandon. Everyone I know calls me Goblin lol. I've been playing Yu-gi-oh since the card game hit America when I was really young lol. I'm mainly a Glad beast player, I know the deck like the back of my hand, inside and out. I love coming up with secret tech cards that no one will see coming. I can barely ever keep a build for longer then a month I'm constantly changing it up so it doesn't get predictable. I love meeting new people and having great game.
That's the base line of me. If you want to know more just message me. I feel I'm knowledged with this game, I know whta can and can't be done.
<psychoturtle>
Administrator





Posts

: 404


Join date

: 2010-12-28


Age

: 22


Location

: In front of the screen


Subject: Re: THe Goblin Sun Nov 27, 2011 2:06 pm

---

Interesting,welcome to WNA

Spoiler:
wh0_ar3_y0u
War Team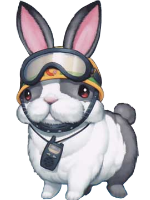 Posts

: 57


Join date

: 2011-11-27


Location

: Bulgaria


Subject: Re: THe Goblin Sun Nov 27, 2011 2:07 pm

---

Welcome, HF here mate
IamPsychoturtle
Administrator





Posts

: 292


Join date

: 2010-08-30


Age

: 681


Location

: Where I am located


Subject: Re: THe Goblin Sun Nov 27, 2011 8:26 pm

---

Have some fun Goblin

Spoiler: