Eheroduelist
Freshman





Posts

: 15


Join date

: 2011-12-03


Age

: 23


Location

: FL


Subject: Eheroduelist Sat Dec 03, 2011 7:22 pm

---

Hiya guys

I'm Eheroduelist, I love to duel, I'm very easygoing, and I duel to have fun, not too much to win.

But I look like a boss when I do win. xD

I hope to enjoy my stay here and to have a few awesome duels at least.
<psychoturtle>
Administrator





Posts

: 404


Join date

: 2010-12-28


Age

: 22


Location

: In front of the screen


Subject: Re: Eheroduelist Sat Dec 03, 2011 7:28 pm

---

Hey man,welcome to WNA,nice to have ya^^

Spoiler:
wh0_ar3_y0u
War Team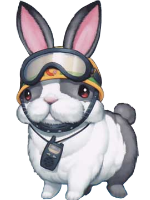 Posts

: 57


Join date

: 2011-11-27


Location

: Bulgaria


Subject: Re: Eheroduelist Sat Dec 03, 2011 8:25 pm

---

Welcome
DarkFusion
Administrator





Posts

: 523


Join date

: 2011-11-26


Age

: 22


Subject: Re: Eheroduelist Sat Dec 03, 2011 8:47 pm

---

welcome here glad yar here 8=)
paradox158
Icicle Palace





Posts

: 46


Join date

: 2011-12-02


Age

: 20


Subject: Re: Eheroduelist Sat Dec 03, 2011 9:33 pm

---

have fun in wna
IamPsychoturtle
Administrator





Posts

: 292


Join date

: 2010-08-30


Age

: 681


Location

: Where I am located


Subject: Re: Eheroduelist Sun Dec 04, 2011 12:26 am

---

Welcome to ze WNA ^^ Hope you enjoy it as much as I do.

Spoiler:
Sponsored content

Subject: Re: Eheroduelist

---