*Its Monday afternoon and Drago is walking up the stairs to the admin offices mumbling something*
Drago:I swear im gonna kill DF for making me test all the new recruits
*Opens the door to the office and IMEDIATELY ducks as a red bouncy ball misses him*
Drago:What the...?
DarkFusion:Dude were working
Drago:HOW ARE YOU WORKING?Killa is sitting and playing Minecraft,your just sitting there listening to Asylum and turtle just tried to bounce a ball off my face
IamPsychoturtle:That was supposed to bounce off the door but you oppened it and now our ball went down the stairs *makes a freaky face*
Mr.Killa:What did you want Drago?
Drago:I want help testing the new recruits tonight.
Mr.Killa:Ugh.Fine.Now help us find our bouncy ball.
*All 4 of them walk up to the terrace before they go down the stairs to look for the ball and look down*
Necro61 and PhenoX Zero:Hey guys
IamPsychoturtle:Hey fellas whats up?
Necro61 and PhenoX Zero:This.*unfolding a huge banner saying WNA with a Shooting Quasar Dragon on it*Its not done yet but we got most of it.
*Across their table sits Mr.Celtic,Death-coder and a few other members*
Mr.Celtic:No banner is complete without ponies in it.
Death-coder:Hes right you know.
*Everyone is laughing while DarkFusion gets a bouncy ball in the face*
DarkFusion:What the hell?Who did that?*looks down*
NinjaKiller:Sorry,i was aiming for Drago *smirks*
DarkFusion:Oh really now?So you're the one that hit me in the face?
NinjaKiller:Yeah pretty much.Wutcha gonna do about it?
DarkFusion:*smiles at Ninja*Ha.How about a duel than?If you win we forget the whole thing,and if i win you you help Drago test the new recruits tonight.
NinjaKiller:Its a deal.*walks up the stairs to DarkFusion while everyone else goes down to give them some space to duel.
Ninja 8000/8000 DarkFusion
NinjaKiller:Let me start will ya.
DarkFusion:Sure good luck.
NinjaKiller:You as well. *sets a card in the spell and trap zone and ends turn*
DarkFusion:Oh?No Monsters?Ok than i guess ill just set this monster and another card and ill end as well.
NinjaKiller:A little cautious are we?I guess im gonna have to do the first attack.Ill summon Evoltile Casineria.
DarkFusion:I activate Bottomless Traphole!
NinjaKiller:Ugh.Ill end my turn.
DarkFusion:Good to know.Ill flip my monster now.Evoltile Westlo!And activate its effect.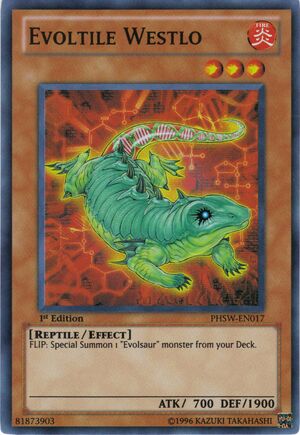 With it ill summon Evolsaur Diplo from my deck and target your Set card with its effect.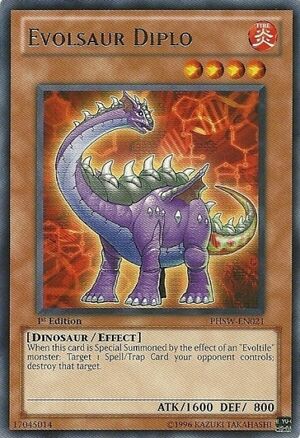 NinjaKiller:Ill chain my own Bottomless Trap Hole to your Diplo!God i hate dueling my deck type.
DarkFusion:Oh trust me this isnt anywhere near your own deck.Ill Set a monster and attack you dierctly with my Westlo!
Ninja 7300/8000 DarkFusion
NinjaKiller:Gah.Fine than i guess its my turn.Ill summon Jurrac Velo and attack your Westlo with it!Than ill set 3 cards and end my turn.
Ninja 7300/7000 DarkFusion
DarkFusion:Oh God.3 facedowns.There is nothing more i hate than a huge backrow.Ill set this monster and end my turn.
NinjaKiller:Good plan.I guess its time to get my Laggia to the field.I summon another Evoltile Casineria!And ill attack your 2 facedown monsters.
DarkFusion:*smurks*Heh.I activate both my Gishki Erials effects.With them ill add a Gishki Shadow and an Evigishki Soul Ogre!
Ninja 7000/7000 DarkFusion
NinjaKiller:What the...?Gah i end my turn.
DarkFusion:Good.Now lets do some damage.I activate my Gishki Shadow's effect to add a Gishki Aquamirror to my hand!
Next ill activate it!Ill send a second Gishki Shadow from my hand as the entire tribute to Ritual Summon my Evigishki Soul Ogre!!
IamPsychoturtle:Wow.Go Fuse!
Drago:Nice bluffs Ninja.*looks at Ninja and notices a small smurk*
DarkFusion:Next,ill overlay my 2 Erials to XYZ Summon Daigusto Emeral and activate its effect!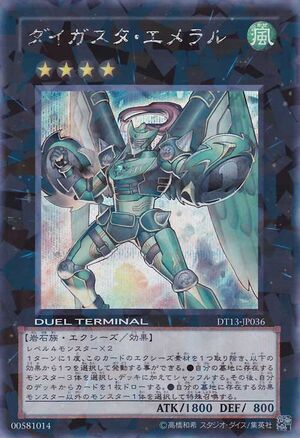 Ill detach an Erial to return my Erial,Gishki Shadow and Evoltile Westlo to the deck and draw 1 card!Next ill summon Evolsaur Cerato!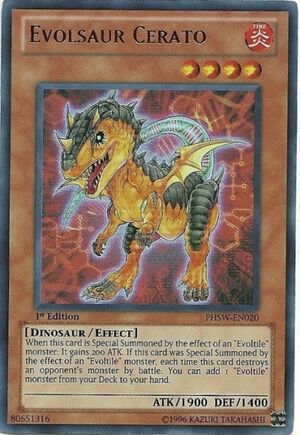 NinjaKiller:*maniacle laugh*Haha!!You just dont know when to stop spamming now do you!Ill activate Torrential Tribute and clear the field!
Mr.Celtic:Give DF a hankey will ya?He looks like hes about to cry!
DarkFusion:*facepalms*I should've known you had something like that.Ill end my turn.
NinjaKiller:About time i got a turn to deal some damage.Ill summon my own Evolsaur Cerato and attack you dirrectly!Than ill set a card and end my turn!
Ninja 7000/5100 DarkFusion
Drago:This is going to be a close game.
IamPsychoturtle:Yeah.Fuse might need some motivation though *smurks and looks at Namujess*
Namujess:Go Fuse!
DarkFusion:Let's see what we can do here shall we.Ill summon my second Cerato and attack your Cerato!
NinjaKiller:Ill activate Dimensional Prison!Banish your monster!
DarkFusion:Gah!!!Ill end my turn!
NinjaKiller:Good choice.Ill attack with my Cerato!After that ill set a monster and another facedown.
Ninja 7000/3200 DarkFusion
DarkFusion:Oh god so many facedowns.Ill set a monster and a facedown as wel. *sighs*
NinjaKiller:Thats all you can do.Ill flip my Westlo and use its effect!
DarkFusion:Wait!I activate Solemn Warning!Ill pay 2000 Life Points to negate your monsters summon!
Ninja 7000/1200 DarkFusion
NinjaKiller:Fine!I guess ill attack your facedown monster!
DarkFusion:I activate my Erial's effect!With it ill add a Gishki Shadow to my hand!
NinjaKiller:Gah!I end my turn!
DarkFusion:My turn again!*draws and remembers Syruses words*
(Syrus Truesdale:You sack like a whore DF.And you dont even feel ashamed)
DarkFusion:*smurks*boy Syrus when your right,your right.Ok lets try this than!Ill activate my Aquamirror in the grave!Ill return it to the deck to add my Soul Ogre back to my hand!Next,ill discard Gishki Shadow to add another Aquamirror to my hand!I summon Gishki Beast,and use its effect to bring back my GIshki Shadow to the field in defence!
Now,ill activate my Aquamirror sending the Gishki Shadow on the field as the entire tribute for my Soul Ogre!With my Ogre,ill attack your Cerato and let me Beast deal some dirrect damage to you!Ill end my turn.*breathes out relieved*
Ninja 4600/1200 DarkFusion
NinjaKiller:That was a pretty good turn.Ill activate my set Dark Hole.Destroy your monsters!!!
DarkFusion:No way......
NinjaKiller:Dont worry.I dont have a monster.Ill end my turn with a set card.
DarkFusion:Lets end this shall we!Ill summon Evoltile Casineria!
NinjaKiller:I activate Bottomless Trap Hole!
DarkFusion:*smiles*Good.Now that that's out of the way,ill remove 2 of my Erials and my Cerato from my grave to special summon Frost and Flame Dragon!!!
NinjaKiller:Ill activate Solemn Warning!!!
Ninja 2600/1200 DarkFusion
DarkFusion:*face fills up with rage* Why do you refuse to lose!!!Ill activate Monster Reborn.
Ill reborn my own Soul Ogre and attack you dirrectly!!!
NinjaKiller:*smiles as he losses his last Life Points*
Ninja 0/1200 DarkFusion
DarkFusion:*walks towards NK and offers to shake his hand*Well played Ninja.
NinjaKiller:*accepts handshake*You as well DF.
*Both go and look down the terrace as everyone has a happy face because of the great duel*
*Everyone turns towards the door as they hear a crowd of screaming new recruits*
Mr.Killa:Ah.Fresh blood.
IamPsychoturtle:Alright thats enough fun people.Lets get to work shall we.
End of chapter 1