*The next day, our hero of the story, Enea, also known with the nickname of DC which stands for death-coder, has prepared a deck to duel Adam, the new kid in the school. *
* Enea knocks in Amy's room *
Enea : Hey would you like to come see my duel against that new guy in the academy
Amy : I thought you might have had a better reason to wake me up ...
Enea : It's almost 11:30 am and you still have not eaten breakfast. Still you want to come or not ?
Amy : Give me some minutes to dress up, i will meet you in the arena.
*Enea meets Andrew along the way *
Enea : Hey there dude.
Andrew : I got a sniff that the kid is gonna use again some of his rabbit deck. Are you going to go for quickdraw ?.
Enea : Maybe. I took 2 decks here with me but i am not really sure which to use. I mean, quikcdraw is good but this other one is pretty much crazy enough on its own.
Andrew : What is the other deck ?
Enea : It's a bloody surprise ... u'll see.
Jess : Hello guys. Where are you two headed ?
Enea : Some guy yesterday was like " U don't have the guts to duel me " and i was like " Challange accepted " so yea, i will go duel him after some min the arena. Wanna come and watch me ? .
Jess : Sure, just let me get some things and i'll be right there.
* Several minutes later, both duelists are ready to duel. The audience already starts to place their bets *
Adam : So, are you ready to get a defeat ?
Enea : Whatever, lets just play.
* Both players start RPS. Enea picks rock and adam paper *
Duel starts
8000 / 8000
Enea : I'll go first. I summon my Tour guide of the underworld and activate its effect to summon a sangan on my side of the field.
Adam : I chain a maxx c to your tour guide of the underworld, and i draw a card.
Enea : I end my turn here.
Adam : I DRAW !
Enea : Don't get so much hyped ...
Adam : SHUT UP !. I SUMMON MY SABERSAURUS IN ATTACK POSITION.
Enea : Good for you ...
Adam : I SAID SHUT UP !. I enter my battle phase and attak your tour guide. You loose 900 life points.
Enea : Ok ...
Adam : I set 2 face down cards and end my turn
Enea : I switch my sangan in attack position and attack your sabersaurus. Anything to chain.
Adam : No ...
Enea : I loose 900 life points and special summon my tragoedia in attack position. Than i use sangan effect to get to my hand a Cyber valley in my hand. Than i attack with my tragoedia your sabersaurus.
Adam : I chain my enemy controller, switching your tragoedia to defense position. My sabersaurus is safe but you are not.
Enea : I will just end my turn.
Adam : I DRAW ! AGAIN !. I summon my summoner monk and discard gold sarcophagus to activate its effect.
Enea : I chain EFFECT VEILER !
Adam : Are you that lucky ?!
Enea : Of course not, i was just joking ...
Adam : Die somewhere please. Anyway i use monk's effect to special summon a Vylon Prism in attack position. Than i synchro my prism along with my monk to summon the almighty SCRAP DRAGON ! Than i activate my Mind control and take your tragoedia. I use tragoedias effect to decrease its level to 4, just like my monk. Than i will overlay both my sabersaurus and tragoedia into the shining and powerful NUMBER 39 : UTOPIA. Witness your end as i will attack with both monsters your life points.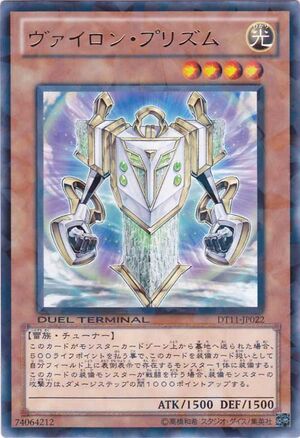 Enea : Sure thing .. Now i only have 900 remaining. It is of no importance either way. I will win.
Andrew : Hey there amy and jess. Come sit here and see Enea make a powerful comeback. He is using his necrofader deck. It was unexpected of me too, i was hoping to see a quasar hit the field turns ago.
Amy : Did we miss anything big ?
Andrew : Yes but it is no problem. The match is being recorded anyway
Jess : he is down to 900 life points and his opponent to 8000. But i believe he is going to use his usual genius to win this. He has colossal hand advantage.
Adam : I see no way for you to come out of this, kid .
Enea : Lets see what i can do than. I use mind control to take your Scrap Dragon.
Adam : Godammit.
Enea : Than i will use scrap dragon's effect to destroy himself and your Utopia.
Adam : Still, i see no way for you to come out of this.
Enea : Are you sure ?. Look at how much dark monsters i have gathered in my graveyard.
Adam : It can't be. 3 . DAMN I KNOW WHAT COMES NOW.
Enea : I special summon my Dark Armed dragon and use its effect to banish my tour guide and destroy your face down card. Damn it was a mystical space typhoon. Nice bluff.
Adam : Godammit i only have one card left in my hand. This is going to be hard.
Enea : It gets harder here. I summon my cyber valley on the field and use machine duplication to get another 2 out of my deck. I use the effect of one of them and banish another oen along with him to draw 2 cards. Than i attack directly with my dark armed dragon, reducing your life points down to 5200. I end my turn.
Andrew : Told ya he is going to make a comeback. I am 101 % sure he has a battle fader in his hand. But Adam only has 2 cards in his hand. He will not make much with only those.
Amy : If it was for me i would have used dark worlds.
Andrew : Oh, a derp deck.
Amy : Shut up they are pro
Adam : Damn. I set a card and end my turn,
Enea : Do not worry, i will activate mystical space typhoon and destroy it. Nice, a torrential tribute.
Adam : You are too lucky.
Enea : You are to, your deck is just poor. I summon my tour guide of the underworld again and use its effect to get another tour guide of the underworld on the field. I overlay both my tour guides to summon leviair, the sea dragon. I use its effect and detach one of my tour guides to summon another tour guide from my banished monsters. I attack with all of them your life points directly.
Adam : Game. You win this.
*Adam leaves the field silently*
Andrew : Why didn't you wait until you could use a necroface. That card is funny.
Enea : Better not risk it with rabbit decks that cannot draw a rabbit. Anyway it was a funny duel.
Jess : Win as always, meh nothing special.
Adam : I want my revange
Enea : Really ?
Adam : YES REALLY ! YOUR WERE JUST LUCKIER THAN ME.
Enea : It's not a matter of luck here. You challenged me and you were not prepared to loose and that is why you ask for a re-duel. I was prepared to loose and that is why i will say no. When the chances meet we might duel again. Until than go and try decks that are not posted on the internet.
*Later that night*
*Enea leaves his friends to go to his room*
Enea : Finally at the end of the day, some deserved sleep which i never get.
*On the corridors he sees a small girl with a white dress *
Enea : What is your name ?
Cassie : My name is Cassie
Enea : What are you doing in this side of the academy. Never saw you here before.
Cassie : I was looking for an object of mine which fall here time ago.
Enea : What are you talking about.
Cassie : It was a present from my mother. Some sort of small toy apple in gold color.
Enea : Let me see around here. Nop sorry nothing here
* Enea turns his head around and sees the small girl lying on the floor *
Enea : Are you ok ?
* Blood starts leaking from her eyes and mouth and a third eye appears on her forehead. *
Daemon voice : The body of Demise was no sacrificed for nothing. I want the apple back.
Enea : WHO THE HELL AND WHAT THE HELL ARE YOU ?! ...
* Suddenly both of them seems to sink in a new reality. A sort of fiendish place where the dark colors blended with the essence of death *
Daemon Voice : You and your spices know nothing of the game you play with. Let us duel.
~ To be continued ~